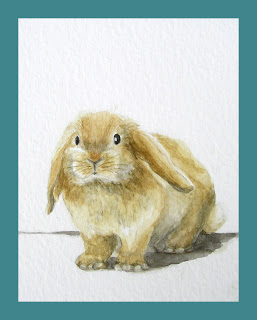 More about my plans for this bunny painting in another post.
In case you were wondering, my latest watercolor is "boochie." This little bunny is "boochie" according to my granddaughter. She has coined this word which is defined as follows:
Boochie is an adjective that describes a person or animal. They must be small with chubby cheeks, and have a cute face. So, some babies are boochie, as are some small animals. Many baby animals qualify as well, such as baby skunks, raccoons, chipmunks, penguins, seals, and of course, bunnies. Boochie, does not necessarily mean "soft", and in fact may even be prickly, as a hedgehog or porcupine. (as long as it's cute)
The first time she used the term was when she first saw her little cousin.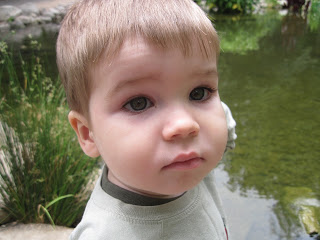 He takes after his mother, who was also boochie.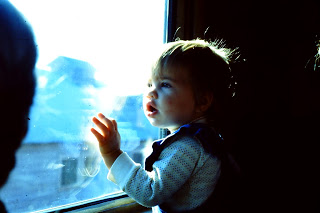 April (one year old)
Last week, when she was beating me at the Mother & Baby Animal Memory Game, she "schooled" me on which ones were boochie as well.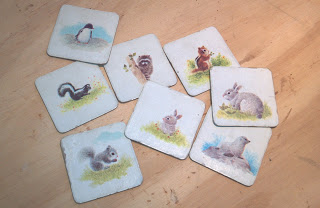 All babies, except the mama bunny who is also boochie.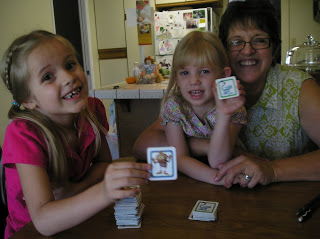 Beating Grandma at Bob the Builder Memory Game (Why do I keep these humiliating games around?)
And just because I couldn't resist...here's some more of my boochie grandson!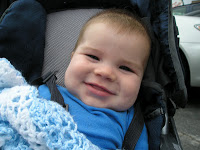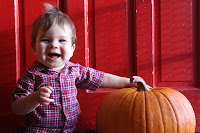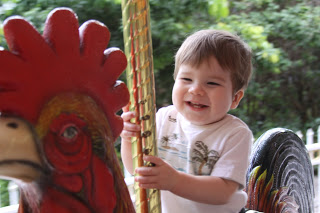 Happy Springtime everyone!
"This is the day that the Lord has made. We will rejoice and be glad in it!"
Psalms 118:24