From "Way Back Then"
to "Now"
(note: If you are viewing this in your email, you may want to view in browser to see all the photos.)
Our pleasant memories, shape our inward smiles. Sometimes a specific setting contributes to what we think and who we are. I have a place like that. It hosted six decades of happy memories for me, so the prospect of returning to the northwest corner of Wyoming, WITH my family, turned my inner smile into an actual "ear-to-ear grin."
I grew up going to the Grand Teton National Park, and Yellowstone. I loved it so much, in fact, that I spent two summers there as a college student, working at Jackson Lake Lodge and hiking on my days off. After I married, Gary and I took our own girls there and when my parents retired in Bozeman, Montana, the Parks were on the way.
"Way Back Then" - The Ransom Family
I remember dad fishing his favorite spot on the shore of Yellowstone Lake, where he could guarantee a strike of a Rainbow Trout within just a few casts. One time, when cleaning the fish, a black bear approached, and he gave up his catch, retreating to the car instead. Mom sometimes brought her paints to paint "plein air." She often had dad photograph the scene so she could finish it in the comfort of home. My brother, Paul, six years younger than I, loved to fish, hike, explore, and see how far he could skim a rock. He was the adventurous, active type and my parents were always on full alert. He was the funny one, always willing to do a crazy pose or stunt for a photo. Photography was a big part of our vacations in the Parks. My dad's hobby turned into a retirement business later on, when he enjoyed selling his wildlife and landscape photos in the local gift shops. I remember waiting and waiting until the clouds parted so the sunlight was on the peaks, or the moose would lift his head "just so" for the perfect picture. Those were in the days of FILM, and one had to be more frugal with the number of photos one shot.
We mostly camped, but had a few days in hotels too. The nights around the campfire, just talking and laughing are etched in my memory as some of the happiest times. My dad would let me warm my hands on his metal coffee mug, and Paul would poke around in the coals with a stick, as all boys like to do. The sudden and short-lived rain showers made for some great laughs as we scrambled to get under a tarp till it blew over, and every vacation, took on its own funny theme or joke.
My parents would comment that the beautiful things we saw had to be made by a Creator, and could not have just "happened." Dad would say, "A bison and a butterfly are too unique to have come from the same set of cells. They had to be individually made."
"Back Then" - My Single Adventures
When I went back on my own, to work in Jackson Lake Lodge, it was a very different experience. Backpacking, making new friends, working in the laundry facility of the lodge, and learning about freedoms and limitations. It was a huge learning experience. The 2nd summer I brought my two best girlfriends from home with me, worked in the gift shop, and we had a blast, but by the end of that season, I was more than ready to get back to my boyfriend, Gary, who I had fallen in love with over the past school year.
"Then" - The Price Family
After we married, it was a thrill to share this wonderful place with Gary and do some new things with him. We hiked the big loop 20 mile loop through Cascade Cyn. to Lake Solitude to Paintbrush Cyn. We were surprised by a couple of moose near the trail, and felt the intense power and presence of God, high up in the mountains. It took us all day and we got back after dark, but I'll never forget it.
Our girls loved making up little games together, tried to get the squirrels and chipmunks to come close bribing them with crackers, and laughing in the tent with their cabbage patch kids at night. One day, as teenagers, they would drive here on their own, on their way to see their grandparents'.
After a year or so of planning, our family met up there in June. Some of us drove from Socal, and the rest met us in Salt Lake City, and we drove on from there together in two vans loaded, and I mean LOADED with food, luggage and 13 people. The Florida kids were "all eyes" as they were surrounded by mountain peaks and snow fields.
I confess, it felt a little hollow, without Gary (2015) and my parents (2014), and brother (1979), but that void was simultaneously filled with sweet remembrance and new memories with my grandchildren and their parents.
It's difficult to describe Yellowstone Falls. It's frightening, beautiful, powerful, and "puts you in your place." My dad described the feeling as he wrote, "I defy anyone to stand next to the protective guard rail, eyes focused on the tons and tons of water accelerating over the brink and not feel some strange powerful force take hold with its unrelenting grip."
"And I heard a voice from heaven, like the sound of many waters and like the sound of loud thunder" Revelation 14:2
It is good to be reminded of the smallness of me, and the greatness of God.
For all my grandkids it was their first time in the Parks, except for the oldest who went as a baby. I gave the younger ones some activity notebooks, decorated with my dad's wildlife photos. I said something about earning "points" for finding wildlife, and in no time, there was a big competition between the kids.
Their searching eyes were rewarded with many good sightings of pronghorn, bison, deer, moose, black and grizzly bears, and even a wolf. The bears were distant, so we took an afternoon to visit the Grizzly and Wolf Discovery Center in West Yellowstone, where the animals are free to roam in their very beautiful and natural environments, but close enough to really watch them without using binoculars.
The next post (Goin' Home - Part Two) will be more of a reach into life-shaping memories and the importance and reality of 'home' along with the mission I was sent on by my parents.
For the last couple of photos today though, we'll go back to the Tetons. There's a very short hike up Lunch Tree Hill, adjacent to Jackson Lake Lodge. (my old place of employment) On vacation in Yellowstone, in 1926, John D. Rockefeller, Jr. enjoyed a picnic lunch here. With the Teton Range in view, he was inspired to use his wealth to preserve this area (along with others) as a National Park and along with Horace Albright, Yellowstone superintendent at the time. It took many years, and it took some doing, but their plan was finally accomplished. The complete story is in the Ken Burn documentary, The National Parks - America's Best Idea. I highly recommend it, especially if you're on the fence about where to spend your vacation. AND 4th Grader's families are free this year. (Every Kid in a Park) Between our 4th grader for one van, and my lifetime senior pass for the other, we paid nothing. I hope this wets your appetite to get outside, experience the power of God's amazing earth, and make some lifetime memories!
...and just because I can't help myself, here are some more photos...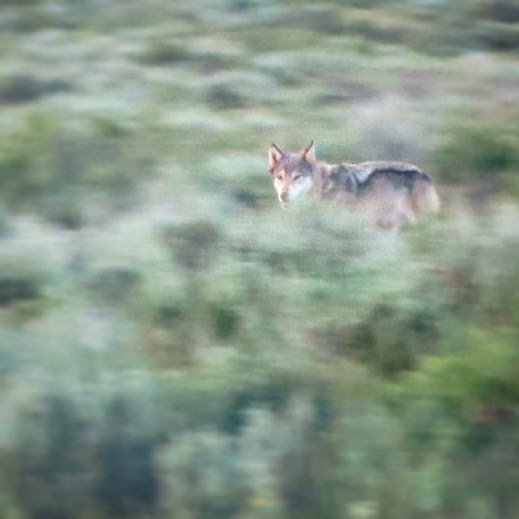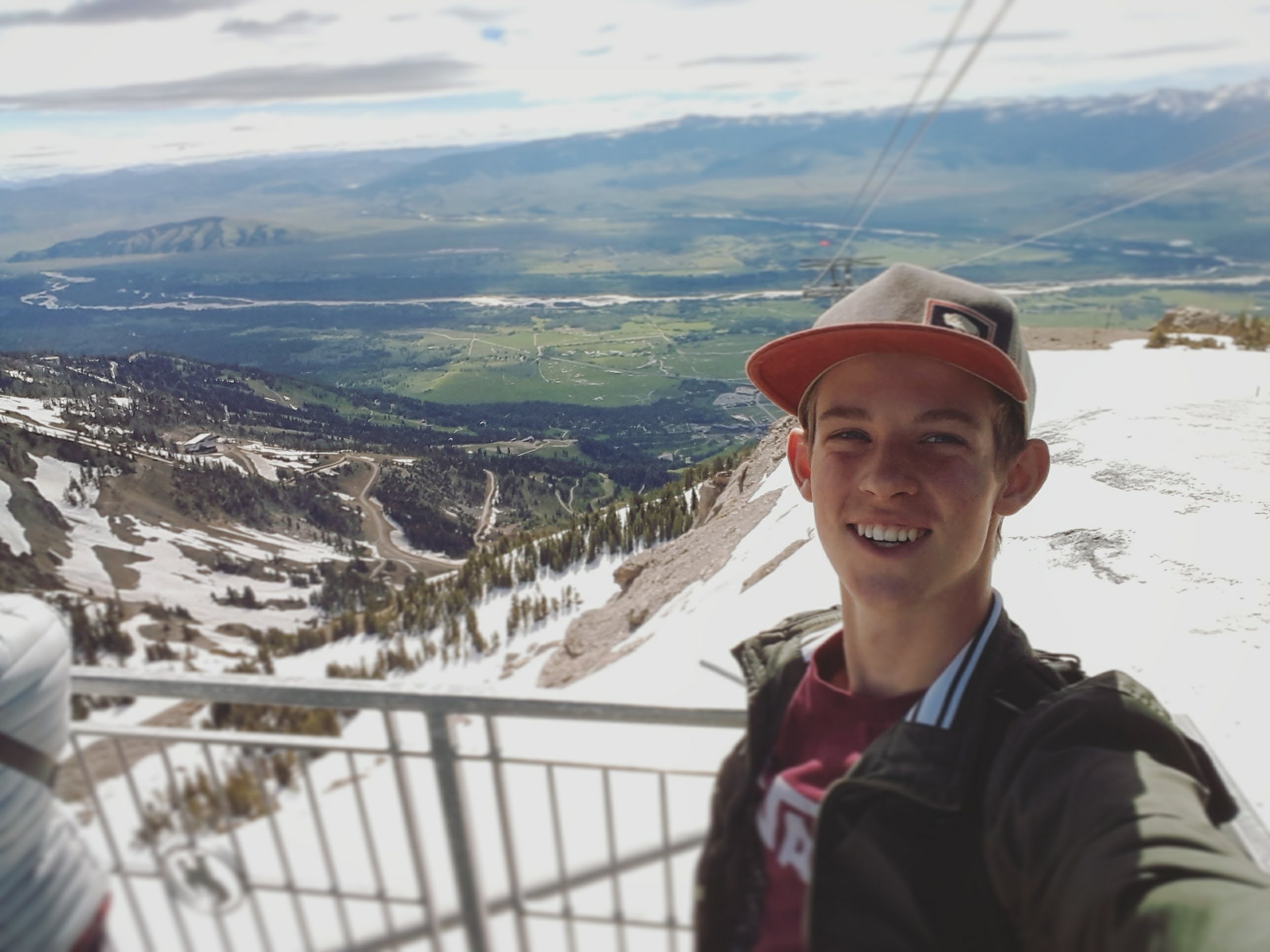 Do you have an extra special place that you smile about? If you care to leave a comment, I'd love to hear why is it's special to you?